December 9; What Does The Manager Do If He Doesn't Have A Chance? MANAGEMENT BY THE BOOK:365 Daily Bible Verse &One-Minute Management Lessons For The Busy Faithful


December 9
This is the confidence we have in approaching God:
that if we ask anything according to his will,
he hears us.
1 John 5:14
What Does The Manager Do If He Doesn't Have A Chance?
Prayer
My parents helped me buy my first car. It was a red convertible and I had to have it. Just Had To.
My folks were reluctant, less because of the image than because of the paper work. But I was insistent and I quickly wore them down to do the deal (teens have a talent for this). We made the purchase even though there was confusion over the vehicle's title.
What could go wrong?
***
We Christians worship a living God–who listens and knows us well (after all, He made us). So how do we commune with our Creator?
In prayer.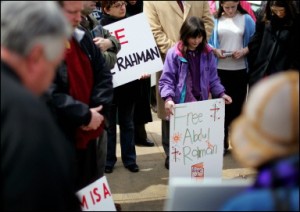 Helena Yoest in Prayer
We have some guidelines. The Westminster Confession of Faith was formed in 1646 in England. It reflects the influence of John Calvin and is most common today in conservative Presbyterian churches.
The Westminster Shorter Catechism begins with the meaning of life: Why are we here.
Q. 1. What is the chief end of man?
A. Man's chief end is to glorify God, and to enjoy him forever.
Q. 98. What is prayer?
A. Prayer is an offering up of our desires unto God, for things agreeable to his will, in the name of Christ, with confession of our sins, and thankful acknowledgment of his mercies.
Q. 99. What rule hath God given for our direction in prayer?
A. The whole Word of God is of use to direct us in prayer; but the special rule of direction is that form of prayer which Christ taught his disciples, commonly called the Lord's Prayer.
Q. 100. What doth the preface of the Lord's Prayer teach us?
A. The preface of the Lord's Prayer, which is, Our Father which art in heaven, teacheth us to draw near to God with all holy reverence and confidence, as children to a father, able and ready to help us; and that we should pray with and for others.
Q. 101. What do we pray for in the first petition?
A. In the first petition, which is, Hallowed be thy name, we pray that God would enable us, and others, to glorify him in all that whereby he maketh himself known; and that he would dispose all things to his own glory.
Q. 102. What do we pray for in the second petition?
A. In the second petition, which is, Thy kingdom come, we pray that Satan's kingdom may be destroyed; and that the kingdom of grace may be advanced, ourselves and others brought into it, and kept in it; and that the kingdom of glory may be hastened.
Q. 103. What do we pray for in the third petition?
A. In the third petition, which is, Thy will be done in earth, as it is in heaven, we pray that God, by his grace, would make us able and willing to know, obey, and submit to his will in all things, as the angels do in heaven.
***
The seller of my red convertible was a Navy Commander, so we trusted his word as an Officer and a Gentleman. A copy of the title from another state was requested. But it took weeks and weeks and weeks and weeks. This is, of course, an eternity for a teenager. There was no action to take but to wait.
This is when I learned to pray without ceasing. There is no more fervent prayer than of a young man for his wheels. The car title would eventually arrive and I would drive: an answered prayer. But my prayer was answered only in the Creator's timing.
After I developed the habit of humble supplication.
This is the confidence we have in approaching God: that if we ask anything according to his will, he hears us. 1 John 5:14
###