May 4; Hiring With Personal Bonding And Branding; MANAGEMENT BY THE BOOK: 365 Daily Bible Verse & One-Minute Management Lessons For The Busy Faithful


Chapter Five: Hiring; 4 May
You yourselves are our letter,
written on our hearts, known and read by everyone.
II Corinthians 3:2
Hiring with personal bonding and branding
Known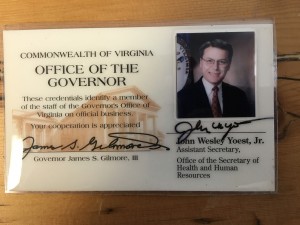 The woman was telling me about her superb qualifications to sit on a state commission that I was staffing up. She was an unknown on the phone. I was a bored bureaucrat.
I said, "Yes, the governor is looking for talent from across the state."
I thought, The governor doesn't know you. I don't know you. Please go away…
I said, "Yes, please send me your CV and any supporting letters of recommendation so that we can give your impressive background the attention it deserves as soon as possible on this urgent matter."
I thought, Yes, almost time for lunch.
She wanted to sit on a prestigious commission to advise the governor on policy issues. Or maybe she was looking for a resume builder, or a forum to market her business. Whatever. I didn't know her. And she knew even less about me. Except that I was some kind of officious, powerful gatekeeper. On this, she was right.
Nobody else knew who she was. Not that I bothered to ask.
She didn't get the job.
***
Paul in his second letter to the Church at Corinth writes of the revival in the city. Everyone in that cross roads of the ancient world knew of Paul and his work for the Good News. He needed no introduction.
But we lesser knowns today need to be known to the hiring manager.
"Who do we know?" Whenever Charmaine and I are looking to make a hire for our businesses, we start with our warm body network. Who is able, available, and willing and is a known quality close to us?
Yes, the hiring manager and the personnel department will design a helpful matrix of Knowledge, Skills and Abilities. But what managers are looking for is to fill a position with a predictable low-risk candidate.
As II Corinthians 3:2 says, You yourselves are our letter, written on our hearts, known and read by everyone. Your reputation must come before you. Rapport must be established before any selling or buying is done.
***
Before meeting the hiring manager the job applicant should find some connection, something in common. It doesn't have to be much. School? Fraternity? Sports? Kids? Politics? Hometown? Cars? There is always someone or something in common.
No one will hire a boring unknown.
###