July 23; It Is Possible To Exercise Power Without Money MANAGEMENT BY THE BOOK: 365 Daily Bible Verse & One-Minute Management Lessons For The Busy Faithful


Chapter Seven: Power; 23 July
Do not forget to show hospitality to strangers,
for by so doing some
people have shown hospitality to angels without knowing it.
Hebrews 13:2
It Is Possible To Exercise Power Without Money
Cheap Stimulus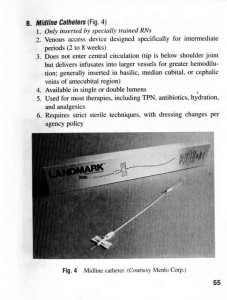 How does a manager manage a market with no marketing budget?
Throw a party.
In the late 80?s Your Business Professor was part of a modestly capitalized medical device start-up. With no money.
We were launching new products, with new technology, teaching new surgical techniques, new medicine.
Conventional wisdom dictated hiring a half-dozen advanced-skill nurses to teach around the country. Our Board of Directors said no budget. This was a problem. Our product required extensive inservice training.
With a product that was 100 times the cost of its nearest competitive substitute.
So what's a thinly capitalized company in trouble to do?
1) Throw a party.
My boss, let's call him John, (because that's his name) came up with the solution. Conduct training seminars. If we can't go to the clinician; bring the clinician to us. He said something about mountains and Mohammed. We would outsource the training to temping Nurse Consultants. We expanded his idea making the classes into events. Food, flowers, contests, framed certificates, lapel pins. More fun than a TupperWare party. Avon calling. Our mostly female nurses loved it.
This list of 10 steps provides a case study. Of brilliance in hindsight after the fact. And desperation and frustration before the fact.
2) Independent Contractors. Identify, recruit, train and motivate per diem consultants. 1099 not W-2. No fixed costs. Easy to hire. Easy to fire. I could make a lot of mistakes. And did.
3) Advertising. Small ad in local trade journals — ad buy was for multiple exposures, not size. Limited ad budget turned out to force creative thinking. I also learned that these thought and opinion leaders also were contributors to text books — and were looking for the latest technology — and wrote new chapters on advanced clinical techniques featuring our products.
4) Talent. Hired thought and opinion leaders who happened to be users. I simply hired my current customers. In setting up seminars the customers conducted the classes. Our instructors were typically 'nurse of the year' award winners for their organizations with advanced practice suffixes. These were smart women and everyone knew it. I hired 24 of the best.
5) Invitations. Snail-mailed and faxed personally-addressed invitations to thought and opinion leaders who were not customers. And phone calls. To attend our training seminars. A fax machine was hi-tech at the time. Hi-tech. Hi-touch. A personal invitation always sells.
6) Partners. Linked with local chapters of professional nurse organizations. Who were our key influencers and decision makers. Attended every industry trade show possible — I was less interested in the attendees as in the booth space buyers next to me — who were my channels of distribution.
7) Segment. Smallest, targeted market segment. We thought we would be selling to the 6,000 hospitals across the country. Nope. Not yet. It was the new home health care market. Which also was demanding performance over price. This tiny market segment was less price sensitive than hospitals.
8) Love. Appreciate the customer. Whenever a nurse passed (inserted) one of our catheters, I awarded her the coveted Landmark Nurse lapel pin. And a large framed certificate signed by the bosses. And corsages. Coming to our seminars was like going to the prom. I really loved my nurses. Still do.
9) Heeeeeree's Johnny. Your Business Professor acted as the Master of Ceremonies introducing the instructor and guided the logistics. There was no sales pitch. I openly disclosed that the Nurse Consultant was an instructor on the payroll. (At $500 a class — a lot of money at the time. Goodness, a lot of money anytime.) This Full Disclosure had an unanticipated consequence: Every nurse attending wanted to teach part-time and would approach me later to get in on the Five Benjamins action. Who knew?
10) Visit. Follow-up with a face-to-face visit. So here was my pitch: Buy the frightfully expensive product, I'll train you, bring you roses, guarantee your happiness and positive patient outcomes. Or your money back.
So.
The seminars were conducted at a fraction of the cost of hiring a team of fulltime clinicians. And we were able to bury the expense under the travel & entertainment budget. Which, as it happens, the seminars were; delectare et docere, to please and to instruct.
Do not forget to show hospitality to strangers, for by so doing some people have shown hospitality to angels without knowing it. Hebrews 13:2
###