October 12; Take Over Work From Your Manager MANAGEMENT BY THE BOOK: 365 Daily Bible Verse & One-Minute Management Lessons For The Busy Faithful


Chapter Ten: Deciding 12 October
Then I heard the voice of the Lord saying,
"Whom shall I send? And who will go for us?"
And I said,
"Here am I. Send me!"
Isaiah 6:8
Take Over Work From Your Manager
Volunteer
"Never volunteer" is the ancient Army truism. The reasoning is simple: you won't get paid more. Competence will only increase your workload. You won't get any more rank. Keep low. Keep quiet.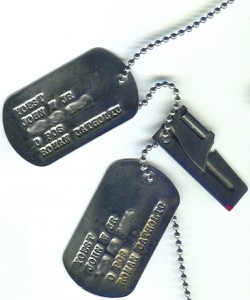 The old military maxim demands that the soldier does not step up and do anything extra because you are not likely to get any more stripes or immediate promotions. So keep a low profile and do no more outside of your assigned duties. You can't get hammered if you don't get noticed. No mistakes are made if nothing is moving.
This is, of course, a lie.
Every school semester, Your Business Professor will instruct the students that each attendee will introduce themselves to the class. I give them a few minutes to collect their thoughts.
Then I ask for volunteers. I wait. And wait. And I know to outwait them because no student has ever jumped in and immediately volunteered.
And so one brave soul will eventually volunteer to go first. This is after realizing that a long, silent, boring class will follow unless somebody says something. Because it won't be the professor who is patiently awaiting.
As soon as the student is recognized and speaks, I interrupt. Rudely. But with a smile. I go into didactic mode and launch a lecture. (Sometimes I create my own "teachable moments." This is something best left to us professionals.)
I congratulate and compliment the heroic pupil. My message is to "Always Volunteer." Especially in a forum where everyone will be required to participate.   Because everyone will have a speaking part, speak up and go first. This has several advantages.
No one is paying any attention to the First Person. The rest of the class is rehearsing their lines that they now know they will have to give.
The standard for acceptable performance is low. No one can be critical of the early speakers—who are likely to be forgotten as the others drone on. Let's call it the First Mover Advantage.
The followers will take the early cues and add and expand on previous speakers.
Finally, remember: no one is listening to the first guy any way. He will be quickly forgotten by everyone. Except me. He will get an 'A' in the class and he doesn't know it yet. I can make things like that happen. I am the boss.
Dr. Henry Mintzberg in his book Management, quotes Jonathan Gosling, University of Exeter, U.K., who touches on standing up,
The best way to predict who will take initiative and serve as a leader is to see what young people do at school.

Participating in sports, school clubs and volunteering in the community are all strongly correlated with activism in later life. Strengthening our youth organizations is a real and proven way of growing leadership…[Management: It's Not What You Think, Henry Mintzberg, et al, American Management Association, 2010]
Volunteers are natural leaders. Always volunteer.
Then I heard the voice of the Lord saying, "Whom shall I send? And who will go for us?" And I said, "Here am I. Send me!" Isaiah 6:8
###