Dr. Habib Chamoun; Guest Lecturer at The Catholic University of America


Dear Students,
We will have a guest lecturer on Thursday 4 November 2021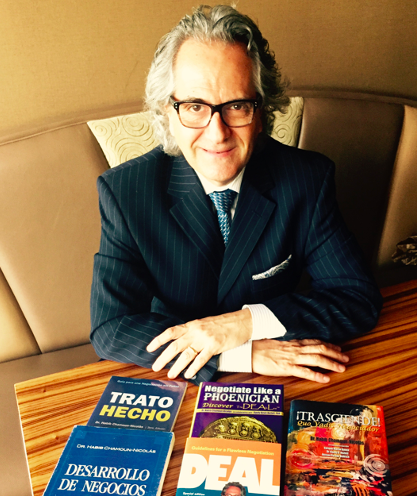 At 9:40 am
The Catholic University of America, Washington, DC;
map => https://communications.catholic.edu/_media/docs/accessible-pdfs/campus-map_072120.pdf
Brookland-CUA Metro Station
Three-hour free parking on Harewood drive. Metered parking on campus and John McCormack Street.
Maloney Hall
Room 326 The Means Family Classroom
Our speaker will be the world-renowned international negotiator Dr. Habib Chamoun-Nicholas,  He will speak about his book Transcend!
His work is described —
"Habib Chamoun has done a remarkable job of creating insights into the 'soul' of negotiation, combining perspectives on anthropology, ethics, and theology into a new perspective he calls 'transcendental negotiation'. Readers will find a refreshing perspective on negotiation, not just as technique, but as a way of leading a virtuous life."
Over the past 25 years, Dr. Chamoun – Nicolas has been conducting negotiation and
business development activities in diversified sectors, oil, and gas, mining, and metals
industry, petroleum, petrochemical, chemical, industrial, commercial, institutional, for the sales and marketing of services and products.

Dr. Habib Chamoun Bio 2021 SHORT .doc

10 points extra credit and another 10 points for bringing a guest.
All are welcome.
There is no penalty for not attending.
And yes, there will be Coffee and Donuts.
Cheers,
Jack