Womens' Winner's Bracket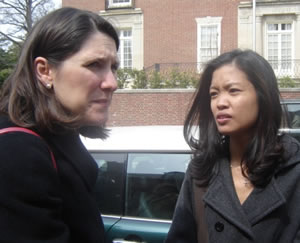 Charmaine and Michelle
protesting at the Afghan Embassy
So the Little Woman is on her way to Nordstroms with two of our girls a few weeks ago. They decide to stop by Your Nation's Capital and visit with Jesse's Girl. Maybe do some window shopping, have a spot of tea, try on some Manolo Blahniks.
And stop the Muslims from sawing off another Christian head.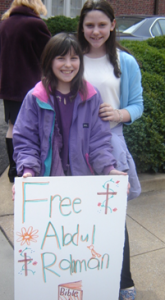 The Dreamer and The Diva,
learning to take over the world
The Dreamer and The Diva are enjoying a take your daughters-to-work day of protest and havoc. The Roe Effect gone wild.
This is the place for women in combat.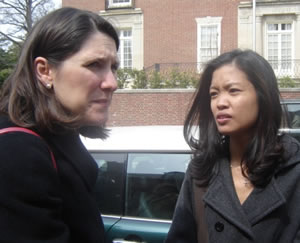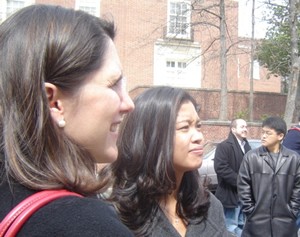 Charmaine and Michelle
are plotting…
The chicks are hatching a plot. Of World Domination. Because of superior moral clarity. And will power.
They are synchronizing strategeries. They will advance.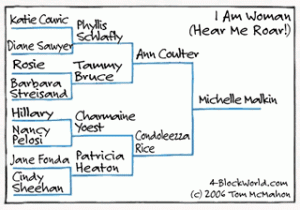 Charmaine and Michelle

are plotting….their place on the bracket.
They advance in the winner's bracket. If one has to come in behind anyone, a woman couldn't do better than Michelle.
###
Was this helpful? Do comment.
Consider a free eMail subscription for this site.
Thank you (foot)notes:
Tom McMahon has the sharpest moral vision in the blogosphere. Simple is hard. Visit his 4-Block World. Truth is simple.