April 23; Prison Bars Can Deny Faith Or Prove It; MANAGEMENT BY THE BOOK: 365 Daily Bible Verse & One-Minute Management Lessons For The Busy Faithful


Chapter Four: Relationships; 23 April
For it is commendable if someone bears up under the pain
of unjust suffering because they are conscious of God.
1 Peter 2:19
Prison Bars Can Deny Faith Or Prove It
Incarceration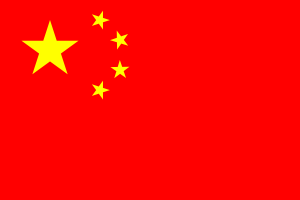 "He's going to be someone God can use in a powerful way someday. But you cannot trust what he says now; he hasn't been to prison yet." Followers of Christ in China have a different standard for a relationship in church fellowship.
Going to jail. And being tortured.
All of us will be tested in faith. But we probably won't have to lose our jobs or our freedom. Not yet, anyway. The faithful suffering in prison for Jesus give us an example of how we should order our lives.
Bible scholar Randy Yeager, Ph.D., outlines this submission to pain,
#1.  The Christian does not react violently in their own defense.

#2.  The Christian submits with patience.

#3.  The attitude of endurance is evidence of grace in his heart.
Morton Blackwell, founder of the Leadership Institute, gives us the public policy equivalent, "Don't fully trust anyone until he has stuck with a good cause which he saw was losing."
The Christian will, of course, win in the long run. Even the non-believer will marvel and mock this blessed assurance as Mark Twain said, "…with a serene confidence a Christian feels in four aces."
Perhaps Samuel Clemens as Mark Twain did not have enough pain or persecution in his life so he artificially brought it home by naming his cats, Famine, Pestilence, Satan, and Sin.
John, our first-born son, showed us how this works. In middle school he was called "Bible Boy." It was not meant as a compliment. The taunt was a test for the teen and he bore it and wore it well. Better than his father–who would have had a different reaction at that age (see #1 above).
John would use the story of bearing up under attack and adversity in essays on his college applications. Many Institutions of Higher Learning were not impressed with the school president who attended Boys State. A boy as a piano teacher who held his high school pitching record for strike outs. The football star. We cannot help but think that there was some bias against this boy who was making a public profession of faith.
This was not quite the same as being jailed but it was the USA equivalent: Christians need not apply. But John was patient (see #2).
How do we know if we are effective in our faith? We will be attacked and rejected.
For it is commendable if someone bears up under the pain of unjust suffering because they are conscious of God. 1 Peter 2:19
John did not have to wait until crossing over to the other side for his just reward. At the last moment, he got recruited as an athlete to a Division 1 school. (We were lucky. We didn't need all of #3.) We are getting ready for the next trial, which is sure to come.
A person's character can be measured by his relationship with his Creator. In China, this is counted by years in jail.
###