Job Search? PASS This Test


See how "Sarah" is getting it right. To get your next job, assignment or project PASS this test! See how the mythical composite Sarah learned new behaviors to find new opportunities.

As first appeared in The Daily Progress, Charlottesville, Virginia, January 20, 2002
To get a job, first get a plan and then get busy
by Jack Yoest
Two years ago Sarah, a technology worker asked, "How do I get a life?" Now she asks, "How do I get a job?" With unemployment the highest in six years, uncertainty has arrived this holiday season like the proverbial lump of coal: How would she find work?
Sudden unemployment, or looming job uncertainty, is one of life's great challenges. It's a stress test, but it's one you can learn to pass.
Here's how: use this coming New Year as an impending event to trigger the start of new behaviors. This is the time to be jolly, reduce uncertainty and increase paycheck security. Here's how Sarah, and you, will PASS this test!
Get a Plan. New Year's Resolutions notoriously never make it past the Super Bowl. So get a plan. Don't confuse the ultimate goal — new job or new assignment — with the individual steps you will take each day. Write down the actions you will do every day, every week.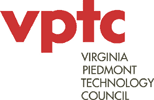 PASSing involves managing behaviors, not goals. One of Sarah's action items was to shake ten hands at every event she attended.
Your Plan should be concrete and specific; your behaviors should be discrete and measurable: include numbers of phone calls, numbers of people you meet, number of letters you send. Numbers, Numbers, Numbers. This is important. What you count, counts.
Get Accountable. Find a friend and let them know your plan. Regularly update the friend who might be your spouse, relative, or bartender. This is the most difficult part of the process: ask for help and manage your mentor, someone who cares about you. If you can't find a mentor, email your plan to me. (I don't care about you either, but what works is telling someone what you will do and then reporting that you did it.) Asking for input is key — people may not have a job for you, but they will always have advice.
Get Seen. The cliche is wrong: it's not what you know, and it's not who you know — it's who knows you. It is helpful to get business cards, but PASSing involves getting your name in the other guy's Rolodex.
In the give and take of business cards, Sarah looks for something that may not be on every card: an email address. Sarah will use the address in a follow-up.
But caution: to Get Seen, you must Get Real. Sarah was a cheerleader for video conferencing and telecommuting, but she learned that nothing beats pressing the flesh of ten strangers at a luncheon in real life.
If you want to work, you must learn how to work a room as Sarah did. First, she introduced herself to perfect strangers and exchanged cards. Second, she identified her skill set in a 20-second elevator pitch.
But the most important thing she did was — nothing. No business, no I'mlookingforajobdoyouhaveanyopenings? Just talk pleasantries, the weather, the speaker, or maybe something funny, like Value America [defunct on-line based in Charlottesville].
The first meeting is like the first date, aloofness scores.
One of Sarah's action items was to forsake not the assembly of real people and do a breakfast, lunch or happy hour function each week. This was a challenge; Sarah preferred software to schmoozing.
She's happier being left alone to work, much like the Nudist on the Late Shift, author Po Bronson's programmer, who preferred working with PC's rather than people. Sarah (not her real name) saw networking as random. And she is right. But random works.
Get Smart. Continuous improvement, continuous learning is, well, continuous. Learn the habit of asking questions. Gentle questions are a social lubricant that makes the asker likable.
This is two-fer strategy: not only might you learn something, but this is a practiced social skill as you pretend you're interested in the origin of some yahoo's ancestors.
This does take talent and should not be done without professional training. Don't know what to say? Ask a question about the other person's family or where they're from.
Sarah had a plan; accountability; she was raising her profile; and now, she was working smart. Sarah started to attend workshops and seminars, less for the content than as for the contacts. Software Sarah was becoming, gasp! a people person.
Meet and Greet. Grip and Grin. I just saw Sarah in action at a lunch event at the Omni. Kissing up to Executive Vice Presidents can be tiring. She gets the business card. "I hope I get a job soon," she complained. "I don't like working this hard."
But she stays up late into her old late shift and enters the data improving her Outlook. She handwrites thank you notes to each of the ten contacts she made at the lunch that day.
Five days later she will make use of the email address she looked for, and will send each a very short follow up with some mutually interesting hook.
If the new contact hits the reply button, and says something — anything — Sarah has a new friend and confident her vcard is in the new friend's database.
People will hire those candidates most like their favorite people — themselves. Symmetry and Chemistry is not fair, but a part of the randomness of human behavior and a part of all hiring decisions.
Still, PASSing can increase your chemistry quotient — Sarah has learned this and is betting on the marketing law of large numbers. This month she attended two luncheons, one workshop, one tech social mixer and met forty new faces.
Of course, she doesn't need forty jobs, just one.
Sarah said she didn't have a life, and now doesn't have a job — but soon she will have both.
And I got a Christmas card and a new friend, because she asked me some sappy questions about my family's origin. Smart girl.
Jack Yoest is a management consultant on the Board of Directors of the Virginia Piedmont Technology Council in Charlottesville, Virginia. He can be emailed at: [Jack Yoest]
###
Thank you (foot)notes:
Update 8 November 2008 Your Business Blogger(R) can also be reached at Management Training of DC, LLC.
Katrina Jobs Blog has opportunities, referred by La Shawn Barber's post at Round Up.
Uncertain Principles has more advice.
James T. Savidge has job leads info.
Yuri Blog has IM for job hunting.
See Mudville Gazette with Open Post.
Join the Traffic Jam at Outside the Beltway.
Visit Basil's Blog at Grandma's Covered Dish.
See Job Fair timing.