Ford, Hardee's and Government: Vendor Management


Paris Hilton bites beef.
Your Business Blogger(R) once had the assignment of getting more efficiency from a department's supply chain during a tour of duty in government.
My public sector experience was somewhat different from the recent initiatives by Ford and Hardee's to improve operating margins by reducing the number of suppliers.
Andy Puzder, Hardee's incoming new CEO saw that he had a complex business that needed to be streamlined:
Hardee's 50-item menu, … was a mess of complexity… and stocking all that stuff was a supply-chain nightmare.
Hardee's Puzder was able to reduce his restaurants' offerings, gain efficiency and improve operating income.
The Ford Motor Company has a similar supply problem.
The Wall Street Journal is reporting that Ford is looking for savings by revamping their supply system, Sept 29, 2005.
The auto manufacturer is looking to reduce their 2,500 suppliers down to 1,000.
Ford's only real challenge is not in the change in the number of suppliers but with changing its purchasing department corporate culture: beating up suppliers on price.
Ford looks for efficiencies by managing a fewer number of vendors.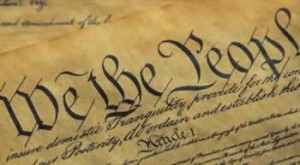 A few years ago I tried the same thing in the public sector. It didn't work.
I started by reviewing the vendors for this $400 million department. It had over 11,000 suppliers.
—Easy MBA 101 stuff—
So I directed the staff to report on the number of vendors that did most of the business with us, say 80-90% of the dollar volume.
—More high-priced MBA inquiries—
To no one's shock and awe, save mine, we learned that 900 vendors did 90% of the business with my government agency.
I addressed the staff. "You mean," says I, Your world-wise Business Blogger, "We have to manage over 10,000 vendors to deliver 10% of our purchase orders?" My chin thrust with smug incredulousness.
"So?" the staff asked as one man.
—Shortly, smug MBA would meet political realities—
I strongly suggested that we should look to consolidate some vendors and look at ways to reduce the number of transactions and paper work.
The team jumped to it.
In mere hours the calls came in. No, not from disgruntled vendors, but from locally elected officials representing the disgruntled vendors.
No one was happy that rice bowels were going to be broken.
And the fact that this all took less than a day alerted me that back channels were working at the speed of light.
The vendors and the politicians were aided and abetted by the army of bureaucrats that pushed all that paper around.
The politicos clamored for efficient government as long as suppliers in someone else's district were cut.
I didn't have a chance. Nor did the citizens' tax dollars.
This was my first rude lesson in 'multiple points of accountability.' In government a civil servant answers to his boss, of course. But he also must be mindful of other politicians, the press, the public, the unions, the lobbyists and peers making a grab for his budget.
The supply chain efficiency fight wasn't worth the political capital necessary to win.
(Bureaucrats can be managed. But there are real reasons why governments are seen to be so inefficient: as in Katrina and the military base closings' commission.)
My lesson learned, I quickly moved on to other battles where I had half a chance.
###
Thank you (foot)notes:
Blawgreview is hosting Carnival of the Capitalists this week.