Keeping the Little Woman out of Nordstroms.


Charmaine at the
GodBlogConference
in LA
credit: Mike's Noise
Last April Charmaine launches her blog Reasoned Audacity. To write about Politics in Real Life. Because she didn't have enough to do.
Then, Family Research Council, decided to become even more assertive with technology. Expanding education and advocacy.
To reach and teach the people who care about defending Family, Faith and Freedom. Protecting human life from conception to natural death. A Judicary that believes in Natural Law; original intent. The traditional family.

So they brought Charmaine on-board to set up the non-profit's corporate FRCBlog.
To change the world while changing diapers.
And blog.
Blog marketer Seth Godin reminds us that weblogs work best when based on:
1. Candor;

2. Urgency;

3. Timeliness;

4. Pithiness; and

5. Controversy

(maybe utility if you want six).
And Controversy Charmaine got.
The innovation in advancing agendas in the blogosphere belongs not to the liberal world-view, but to traditional truth seekers.
And print outlets noticed that conservative bloggers were winning readers and influencing the debate. The Village Voice, The Washington Post, United Press International and The Nation.

Protesters See
Mood Shift Against 'Roe'
Alert Readers will remember that 50 conservative bloggers traveled from across the country to blog at the March for Life. The Washington Post wrote in their dead tree and on-line editions:
Charmaine Yoest, a vice president at the Family Research Council, told a morning gathering of 40 antiabortion bloggers that the demise of Roe would mean a battle within each state over whether abortion should be legal — a more localized, grass-roots fight.

"Consensus is building that we are moving into a post- Roe future, and we need to be ready," she said.

For Pro-Life Bloggers,
a New Hubris
Like their blog brothers The (Liberal) Nation is worried:
…What Karen Hughes is to Bush's "war on terror," Charmaine Yoest is to the prolife movement. She was recently hired by the Family Research Council to develop a new web and e-mail strategy and to create an FRC blog….

Yoest even went so far as to claim that it is "prochoicers [who] try to make us believe that overturning Roe will be the end of abortion"…

"What we've been explaining to the media and others for a while is, all it would do is just throw it back to the states."

…Yoest told the crowd, "We're on a campaign to win hearts and minds."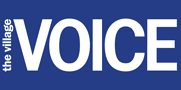 Make Love, Not Gore
Sure of a post-Roe America,
anti-abortion marchers
go cuddly
The Village Voice writes:
Charmaine Yoest spoke of the dawn of a new era in the abortion debate. "The legal change may take awhile," she said, "but I really do see us moving into a post-Roe America."

Anti-abortion bloggers
convene in Washington
UPI reports:
Networking among anti-abortion bloggers through technology will counter the portrayal of the anti-abortion movement in mainstream media, according to Charmaine Yoest, vice president for external relations at the Family Research Council and managing editor of the daily blog www.FRCBlog.com.

Yoest compared the anti-abortion blogging movement to a line of high-tech 21st-century water buckets putting out a large fire burning since the Roe vs. Wade decision was passed down in 1973.

"We form an association, that's the American way," said Yoest, one of three hosts for the event.

Emphasizing the impact of technology in actively promoting the anti-abortion stance, she said more women on both sides of the debate were becoming more conscious of the healthy fetus via technology including sonograms.

"We are headed into a whole new era of abortion public policy," Yoest said.
The liberal left couldn't get an audience on talk radio. And now has lost the blogosphere to conservatives — the real progressives.
###
Was this helpful? Do comment.
Consider a free eMail subscription for this site.
Thank you (foot)notes:
Be sure to bookmark The FRCBlog.
Yahoo News has The Nation article with links. Added value. For Free.
The main stream media is pro-abortion, anti-tradition — as well as the Bush-hating blog innovators Seth Godin and Brad Feld, Tbogg and the readership of Fast Company.
Basil's Blog has a picnic.
Don Surber has best posts for Wednesday.
Alas has open thread.