The Last Game


Your Business Blogger(R) has been cleaning cleats for a dozen years. It was a habit I got into. John "The Dude" could do did–and maybe should have. But it was my connection with my boy and where he connected with the gridiron. It was muddy.
James and John October 2005
Today Yorktown and Stonebridge High Schools fought for the Regional Championship. The winner was favored to go on to take State. Yorktown didn't win. A runner-up medal instead.
Yorktown played well. John had a good game. Key tackles, forced fumbles, good hands. On an old-fashion turf field.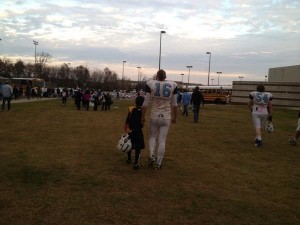 His cleats are muddy. I will miss them.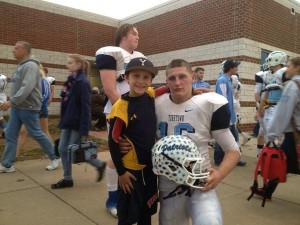 James and John, Sons of Thunder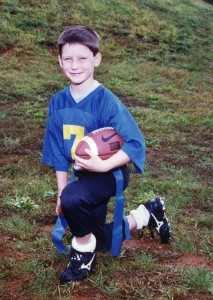 John Wesley Yoest III