November 16; Should a Follower of Jesus Deal With the Non-Believer? MANAGEMENT BY THE BOOK:365 Daily Bible Verse &One-Minute Management Lessons For The Busy Faithful


16 November
We do, however, speak a message of wisdom among the mature,
but not the wisdom of this age or of the rulers of this age, who are coming to nothing.
No, we declare God's wisdom, a mystery that has been hidden
and that God destined for our glory before time began.
None of the rulers of this age understood it,
for if they had, they would not have crucified the Lord of glory.
1 Corinthians 2:6–8
Should a Follower of Jesus Deal With the Non-Believer?
Tolerance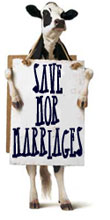 There is only one Chick-fil-A in the entire city of Washington, DC. Your Business Professor dines there often (the Chicken Sandwich the favorite). It is not too many steps from Starbucks.
They are both in the student center of The Catholic University of America. Chick-fil-A is a privately held, $5 billion restaurant business. Starbucks is a publicly held, $15 billion coffee business.
Chick-fil-A is closed on Sunday for church services. Starbucks is open on Sunday for church services.
They both represent a gospel. The difference is that Chick-fil-A wants every customer, even one who might patronize Starbucks. Starbucks does not want every investor, even those who might be Chick-fil-A'ers.
'It's a free country…" says Starbucks CEO Howard Schultz, "You can sell your shares of Starbucks and buy shares in another company. Thank you very much."
Is this anyway to manage a business? It might be.
In a Fallen World.
But sales and management, as is politics, is based on relationships: addition and multiplication; not division and subtraction. Building a business requires creating a customer without betraying your highest value or your church. Starbucks might be a place — its own place — of worship.
A business managed by Bible Believers understands more than the un-Believer of the complexity of working in the world on this side of eternity,
Sooner or later every executive realizes that 99 percent of the people she depends on for success don't report to her. The success of every CEO depends far more on vendors, stockholders, board members, regulators, politicians, strategic partners, the financial community, the media, and customers than it does on the relatively small number of paid employees that report to her either directly or indirectly. (Turak 2013) p. 142
Peter Drucker, who described himself a 'social ecologist,' says, that, "A managerial job is defined by relationships—upward, downward, and sideways." (Drucker 1973) p 414
Real diversity as practiced by Chick-fil-A (and less so by Starbucks) is a management competitive advantage. Openness and candor are in contrast with extreme filtering. Management Professor Henry Mintzberg writes of 'buffering,'
It is in… linking activities that we can especially appreciate the delicate balancing act that has to be built into the art and craft of managing.

Managers are not just channels through which pass information and influence; they are also valves in these channels, which control what gets passed on, and how. To use two other popular words, managers are gatekeepers and buffers in the flow of influence. To appreciate the importance of this, consider…ways by which managers can get it wrong:

…managers are dams who block out too much of the external influence—for example, from customers asking for product changes.

This may protect the people inside the unit, but in so doing detaches them from the outside world—and external support. Managing Mintzberg page 79-80s
The Disciple of Jesus is not detached. He deals. Quietly. In Mere Christianity C. S. Lewis says,
Enemy-occupied territory—that is what this world is. Christianity is the story of how the rightful king has landed, you might say landed in disguise, and is calling us to take part in a great campaign of sabotage.
We do, however, speak a message of wisdom among the mature, but not the wisdom of this age or of the rulers of this age, who are coming to nothing. Paul is writing of the philosophy of the unregenerate. The Calvinist Randy Yeager notes, "This is enemy territory and Paul's contempt for it knows no bounds." (Renaissance New Testament, volume 12, page 332.)
No, we declare God's wisdom, a mystery that has been hidden and that God destined for our glory before time began. None of the rulers of this age understood it, for if they had, they would not have crucified the Lord of glory. 1 Corinthians 2:6–8
###