June 2; Love Of The Game Or Appreciation Of Talent Is Not A Zero Sum Business MANAGEMENT BY THE BOOK: 365 Daily Bible Verse & One-Minute Management Lessons For The Busy Faithful


Chapter Six: Correction; 2 June
Instruct the wise and they will be wiser still;
teach the righteous and they will add to their learning.
Proverbs 9:9
Love Of The Game Or Appreciation Of Talent Is Not A Zero Sum Business
Limits
The old man was dying.
When he was a younger man he was a world-renowned leader of massive organizations. He would command armies and rule a conquered country. He would run for president. A biographer entitled a book American Caesar about him.
While responsible for large operations he would take time to write the coaches of his college football team to talk about the game, the team, the players, the plays.
***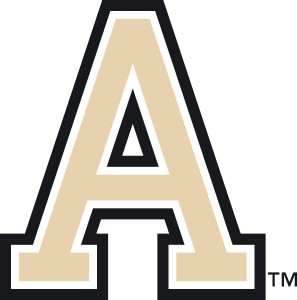 General Douglas MacArthur lettered in baseball at the Military Academy at West Point. He loved sports and didn't play beyond college.
But it seems he was an even bigger football fan managing the team in his senior year. He worked and played to his limits of his talents.
When running post-WWII Japan and the start of the Korean War, the general would correspond with Army football coach Red Blaik at West Point.
Vince Lombardi was Blaik's offensive coach—they both adopted MacArthur's creed, "There is no substitute for victory."
And if General MacArthur did not reach the pinnacle of particular interest or sport he did not stop loving the game or his work or giving of advice to coaches.
Theologian Michael Novak explains this appreciation,
Yet I would be astonished if [my childhood sports friends] and all the millions of others like us didn't still watch…Namath, Unitas, and all the Sunday heroes with exquisite pleasure, admiration, and beauty-scorched memory. What we wished to do, strove for–what do I mean? still strive for, still emulate–they do as gracefully as gods.
Novak, explains how men view sports perfection and career advancement,
We were for a season gods, or at least boys with dreams; we still are. We went to our limits, as they go to theirs; and if theirs exceed ours, we regard them not with envy but in brotherly participation.
Vince Lombardi would coach five years at Army then go on to the pros and Super Bowl fame.
***
General Douglas MacArthur is pictured in his final days sitting in a hospital chair in Walter Reed Medical Center with President Lyndon Johnson in 1964.
The general is not wearing his Congressional Medal of Honor. Or his five stars as General of the Army. MacArthur is in a robe with a large letter "A" over his heart. It hearkened back to his days as a sports letterman at West Point.
MacArthur would die a few months later.
Instruct the wise and they will be wiser still; teach the righteous and they will add to their learning. Proverbs 9:9.
###