Make a Movie or Make a Family?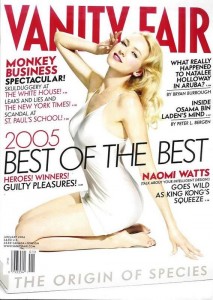 Naomi Watts
The January issue of Vanity Fair features Naomi Watts, the new Fay Wraye in King Kong, on the cover.
After years and years of B roles, Watts has finally "made it."
And yet.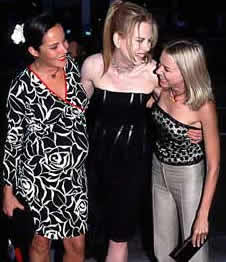 Rigg, Kidman, Watts
Credit: American Photo
The article features quotes from her friend and fellow Aussie, Nicole Kidman, who talks about their friendship with another less-famous fellow actress, Rebecca Rigg:
We always say to Rebecca that she is the successful one because she has the successful marriage with the three kids. . .
In our house we call three kids a 'starter family.'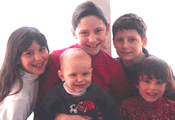 The Penta-Posse
But the girls are on to something. Something bigger than themselves.
What are they doing in Hollywood?
###
Was this helpful? Do comment.
Consider a free eMail subscription for this site.
Thank you (foot)notes:
Cross Post from Reasoned Audacity.